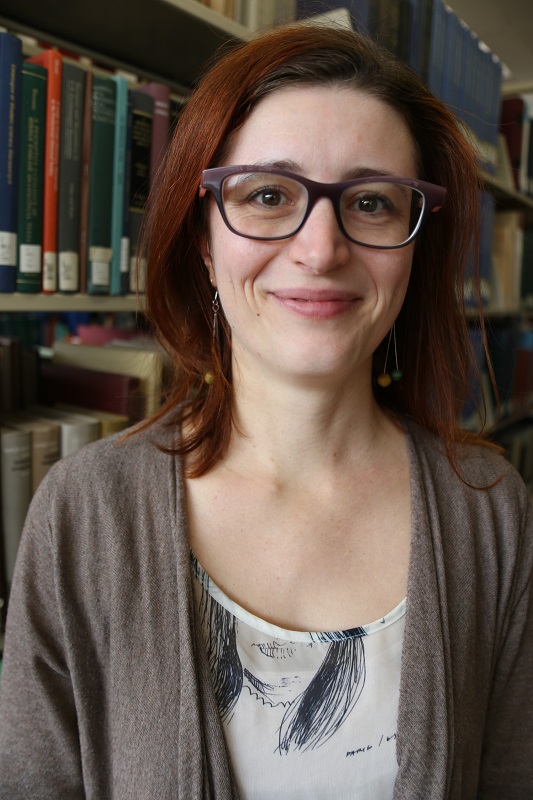 Anabel Stoeckle
Post Doc Fellow
313-577-6448
Biography
Guten Tag & herzlich willkommen!
My name is Anabel Stoeckle [pronounced "Ah-nuh-bell"] and as the post-doc fellow, I am lucky to be able to combine the best of three worlds: I support faculty throughout their teaching journeys, conduct research, and teach.
As a consultant, I support you in everything that will make you a more confident instructor. No matter if you want support regarding holistic course design, want to make your syllabus more inclusive, are eager to overhaul your assignments and make them more transparent, or need Canvas or other tech support – my goal is to find a solution that matches your teaching needs.
My background is in sociology, and that shows in my research interests. My current projects focus on how the COVID-19 pandemic has impacted faculty's professional identity around teaching, as well as what we can learn from mid-semester feedback students share with their instructors.
I also work with early-career instructors, such as a graduate student instructor or post-docs, who are putting together their teaching portfolio. I can support you for example in creating an authentic teaching philosophy that reflects who you are (or want to be) as an instructor.
What do I do when I don't work? I love spending time with our mini-mastiff Mick (imagine someone sprinkled pixie dust on a mastiff, resulting in a 70lb lapdog) and enjoy creating chaos in the kitchen by cooking and baking – especially bread.
Areas of expertise (selection):
Course design
Authentic assessment
Clear assignments (TILT = transparency in learning and teaching)
Syllabus design
Pedagogy of kindness
Professional development (including teaching philosophy & diversity statement)
Mid-semester assessment
Classroom observation
CATs
Instructional technologies (selection):
Canvas
MS Teams & MS Stream
Perusall
Unicheck
Voicethread
Education
Ph.D. in Sociology, Wayne State University
M.A. in Sociology, University of Eichstaett-Ingolstadt
Minors: Adult Education & Political Science