Mid-semester Assessment
Have you ever wondered what students think about your class?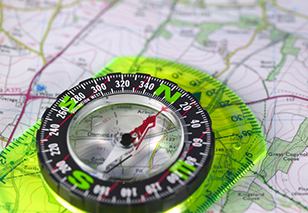 The Mid-semester Assessment Program (MAP) is an opportunity for Wayne State University instructors to get timely student feedback regarding their perceptions of what is going well and what could be changed or improved while the course is in progress. This assessment strategy is useful for traditional, hybrid, and online environments (both sync and async). MAPs are available for all WSU courses with enrollment of at least 6 students, to receive the data at least 4 students must participate (to preserve student anonymity). The MAP is voluntary and confidential, and feedback is provided only to the instructor. Deidentified aggregate data may be included in research studies of teaching and assessment across the university.
MAP three-step process
The first step is a preliminary meeting with an OTL consultant to review goals and to answer questions from the instructor.
The second step is data collection. Students' feedback will be collected anonymously through an online survey. An OTL consultant will provide the survey link for the instructor to distribute to students.

Classes 65 and larger will use likert-style questions rather than open-ended questions. 

The third step is a follow-up meeting to review key themes in students' aggregated feedback and to identify helpful instructional strategies and resources.
---
Fall 2023 MAPs
You can register now for a MAP data collection will occur from Monday, October 2nd to Friday, October 27th (alternative dates available for classes on non-traditional schedules). After you register a consultant will reach out to you to schedule a day and time for your initial consultation. 
---
"This is so helpful!  While I think it's important to get end-of-semester feedback from students, having the ability to communicate about how the course is going in the MIDDLE of things is a really wonderful opportunity for instructors." - Wayne State University Faculty Member
"This is such a great program, I really appreciate that you do it. I don't know why all instructors don't do it."  - Wayne State University Faculty Member
For more information, please call the OTL at (313) 577-0001 or email OTL@wayne.edu.